Bullhorn Lip Lift by Dr Micheal Kernohan in Sydney
Lip Lift Surgery is an aesthetic plastic surgery procedure that enhances the length and shape of your upper lip. Many factors lead to loss of upper lip volume and plumpness that makes it look too thin compared to your overall facial features.
Genetics, age, hormonal imbalances, and environmental factors can lead to an a longer philtrum. The upper lip lift treats sagging, disproportionate, and poorly shaped upper lip area. This helps show more of your upper teeth.
When discussing this surgery, the upper lip refers to the area between the nose's central pole and the rosy-pink area of the lip. The area is generally between 12 to 15 millimetres. However, if the area is above 15 millimetres, it can be corrected with a bullhorn upper lip lift surgery.
Dr Michael Kernohan is a specialist plastic surgeon and top surgeon in Southwest Sydney and Southern Highlands. Find out more about what an upper lip lift procedure involves, the recovery time, the benefits and risks of surgery.
Download Dr Michael Kernohan's Facial Rejuvenation Guide
Guide Facial Rejuvenation
What is Upper Lip Lift?
An Upper Lip lift can alter the change and enhance the size/shape of your lips, without the need to undergo repeated lip filler injections. The lip surgery will reduce the size of your philtrum and improve your overall facial proportions.
This facial procedure helps reveal your upper teeth and enhances your smile.
There are multiple lip lift procedures available that alter the shape and volume of your upper lips. A bullhorn lip lift is one of the most popular procedures. A curved incision line is created along the nostril area that reduces the philtrum. The surgery can sometimes be combined with lip filler or other lip augmentation procedures.
Are You the Right Candidate for Upper Lip Lift Procedure?
A lip lift procedure is a cosmetic procedure that can change the overall appearance of your lips and face. Before you decide to undergo the procedure, you have to meet certain eligibility criteria. You are a good candidate for the procedure if:
You have an elongated philtrum
You are in a physically and mentally healthy condition
You do not smoke or can quit it for a specified duration
You have realistic expectations from the treatment
The space between your nose and upper lip is longer than 1.5 centimetres
Benefits of Upper Lip Lift Surgery
Some of the benefits of upper lip lift surgery include:
The surgery can reduce the appearance of wrinkled and sagging skin below the nostrils
It can minimise the prominence of your 'bottom teeth' when you smile if it is caused by an elongated philtrum
The lip lift procedure will reveal more of your upper teeth if they are hidden due to an elongated philtrum
The surgery can also reduces the impression of having a protruding lower jawline/ lower teeth-line when covered by a sagging or elongated philtrum
The Upper Lip Lift Surgical Journey
Consultation with Dr Kernohan
The first step of your lip lift journey, like in the case of any other procedure, is consultation. During this initial consultation, you should be honest with Dr Kernohan about your expectations and goals regarding the surgery. During this time, Dr Kernohan will ensure you meet the eligibility criteria and will also provide you with a quote.
Lip Lift Procedure
The upper lip lift surgery can take anywhere from 30 minutes to an hour. The procedure will begin with the administration of local anaesthesia that is sometimes coupled with intravenous sedation. You will be allowed to go home on the same day of the surgery.
Dr Kernohan will create an incision just below the nose. Then a portion of skin will be removed below the nose to shorten the distance between your nose and upper lip. This will elevate your lip. The incision will be closed with the help of absorbable sutures and you will be allowed to return home on the same day.
Recovery from Upper Lip Lift
The recovery phase after Upper Lip Lift is pretty simple and straightforward. The stitches will dissolve on their own in about a week and the recovery period lasts only about two weeks.
It is advised to stay at home and rest as much as you possibly can for the first few days post-surgery. Stay clear of all sorts of strenuous exercises during this time as it can put excessive pressure on your wounds and interfere with the healing process.
Stay clear of smoking as it can increase the risk of infections and lead to prominent scarring. Be very careful while sleeping and avoid putting pressure on your incisions.
Avoid opening your mouth really wide and yawning for at least the first two weeks after the surgery as it can complicate the healing process. Impaired healing will alter the results and ruin the outcome.
Moreover, Dr Kernohan will hand you over a list of instructions and precautions to follow post-surgery. It is important to stick to all of the instructions and use a smaller toothbrush while brushing your teeth. Keep your lips moisturised at all times.
Do not consume alcohol for at least 4 weeks post the procedure and avoid eating anything for at least six hours post the procedure. Make sure you attend the follow-up appointment to ensure you are healing at the right pace.
Upper Lip Lift Surgery Before and After Photos
Taking a look at previous upper lip lift procedures can help see the expertise of a specific surgeon, and Dr Kernohan is no exception. You can see photos of upper lip lifts when you visit Dr Kernohan's clinic.
Risks/ Complications of Upper Lip Lift Procedure
Some of the possible risks and complications include allergic reaction to anaesthesia, bleeding, accumulation of blood, nerve damage, visible scarring, and poor wound healing.
Most of the risks/complications can be minimised greatly if you choose the right surgeon and follow all the pre/post-care instructions religiously. Dr Kernohan will discuss the potential risks in detail so that you can weigh the pros and cons of the surgery and determine whether the procedure is the right fit for you or not.
Check the plastic surgery risks page for more details.
Results of the Upper Lip Lift Surgery
Lip lifts are an elective cosmetic procedure that can make your lip appear more pronounced and plump. The results of the treatment are natural-looking, permanent and won't regarded as long lasting.
Upper Lip Lift Costs Sydney – How much is Upper Lip Lift Surgery in Sydney?
The cost of upper lip lift surgery varies significantly based on what needs to be done. It has to be performed in an accredited hospital theatre under local anaesthesia.
Book a consultation to get a customised surgery quote done prior to performing the procedure. Post the consultation, Dr Kernohan will give you a precise cost with all the charges.
The average cost of the procedure will be around $5,000 to $10,000 based on the hospital and the location.
Learn more about plastic surgery fees on Dr Kernohan's pricing page.
Alternatively, you can contact Dr Kernohan's team for a price estimate or to set up an appointment today.
Video: What is a deep plane facelift?
How to Find the Right Upper Lip Lift Surgeon in Sydney
An upper lip lift surgery isn't as complicated as most cosmetic surgery procedures. However, it is important to choose a facial plastic surgeon who has the right skills and expertise to perform the surgery.
Always choose a specialist plastic surgeon who has the experience. Your surgeon should be highly skilled as it greatly minimises the risks and complications.
Surgeons who have extensive experience in performing bullhorn lip lifts can deliver better results compared to doctors who have little to no experience performing this procedure.
1. Do Your Own Research
If you have just started your search, it is best to look up the surgeons in your area and visit their websites one by one. The website is like a portfolio for surgeons. You will be able to find all sorts of valuable information about the surgeon's background.
That will give you something to work with during the consultation. Make sure that the surgeon has private hospital privileges as this speaks volumes about the credibility of the surgeon.
2. Trust Your Instinct
During the consultation, ask all the questions you have and make sure you are fully satisfied with the answers you get. Your gut can tell you a lot about a surgeon.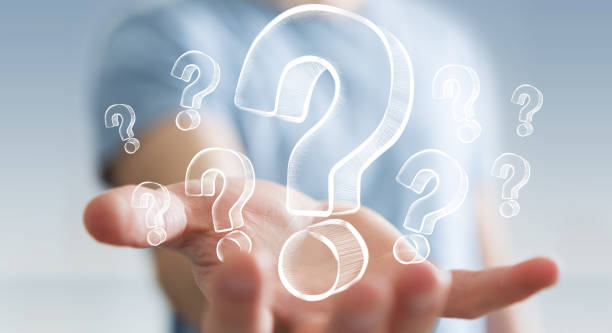 Upper Lip Lift Surgery FAQs
Here is a list of frequently asked questions about upper lip lift surgery:
How can I lift my upper lip naturally?
Although some individuals suggest that lip exercises can help lift your lip, there is no evidence found that facial exercises work. The most reliable way to lift your lip is to get an upper lip lift.
How painful is a lip lift?
This procedure is performed under local anaesthesia. During the procedure, you won't feel any pain and the discomfort is minimal during the recovery period too.
What is an Italian lip lift?
Two separate and tiny incisions will be made at the base of each nostril. It will give you a subtle lifting effect.
How long does lip lift surgery take?
The lip lift procedure can take from 30 minutes to 1 hour.
How much skin is removed in a lip lift?
It essentially depends on your surgeon and the desired aesthetic you are going for. Generally, a small wedge of skin about 5-8mm is removed during the process.
Can rhinoplasty and lip lift be done at the same time?
Yes, they can be done at the same time. In fact, if you are planning to get both procedures, most surgeons would recommend you get them done at the same time. It will save you the extra recovery time and operating room costs.
Further Reading and Medical References about Upper lip lift surgery