Post Pregnancy Procedures Sydney with Dr Kernohan
Post pregnancy surgery is a set of surgical procedures performed to change the aspect of the breasts, tummy and other areas of the body affected by pregnancy and childbirth.
A Post Pregnancy intervention usually involves multiple surgical procedures such as breast lift surgery, liposuction, and tummy tuck– abdominoplasty.
Specialist Plastic Surgeon, Dr Michael Kernohan is a highly experienced surgeon in Sydney Southwest Suburbs and the Southern Highlands.
UPDATE – New 30175 Medicare Item Number to subsidise some Tummy Tucks/ Abdominoplasties
LATEST NEWS – The Australian Government has reinstated a Medicare Item Number for a Tummy Tuck– abdominoplasty for some post-pregnancy patients suffering from Diastasis Recti (Split Tummy Muscles) if you are eligible and meet the new criteria. This new 30175 Medicare Item Number – is effective from 1st July 2022. Read the 30175 Medicare Item Number factsheet.
IF you qualify for the 30175 Medicare item number you may also get a subsidy from your Health Fund. There will still be a significant out-of-pocket GAP as Private Tummy tuck– abdominoplasty surgery is NOT FREE. There is NO Free Tummy Tuck– abdominoplasty Surgery available with Dr Kernohan.
CLICK to Download Dr Michael Kernohan Excess Skin Reduction Guide
Guide Excess Skin Reduction
Why have a Post Pregnancy Surgery?
Mothers undergo a lot of physical changes during and after pregnancy and childbirth. As a result, stretch marks, sagging skin, fat accumulation on the thighs, arms, and hips can occur. Women might also notice unwanted changes at the level of the breasts after pregnancy or breastfeeding – the breasts can change volume, shape and position on the chest wall.
The post pregnancy surgery can be customised to suit your needs. For one patient, the surgery might include a breast lift and a tummy tuck/ abdominoplasty. For another patient, Dr Kernohan might recommend a breast lift with breast implants, abdominoplasty and liposuction.
Benefits of a Post Pregnancy Surgery
Let's look at some of benefits of getting this type of procedure:
Multiple Procedures in One Go
Imagine if you had to get all the procedures one by one, that would take you much longer to heal and recover. With this procedure, you can get multiple surgeries in one go. This means that you only to take time off from work and your daily activities once.
Tighten the Skin and Contour the Body
The skin on the tummy is overstretched to accommodate the growing uterus. The breasts can get considerably larger in preparation for lactation. This often means you are left with saggy skin on the tummy and the breasts. During a post pregnancy surgery, the surgeon can eliminate the excess skin.
Post Pregnancy Procedure
The process of getting this surgery begins with a consultation with Dr Kernohan. He will examine your body, ask about your goals and expectations from the surgery, and come down to a list of procedures that should be performed as part of your post pregnancy surgery. For some patients, getting a breast lift and abdominoplasty is all that is needed.
Others might need a more complex intervention to get the results they desire. This can include breast implants, breast lift, tummy tuck– abdominoplasty and liposuction. It all depends on your personal preference and your body. Dr Kernohan will also inform you about the quotes and the procedure in detail.
In most cases, the post pregnancy surgery will be performed in one operative setting. But there are certain cases, where the intervention is divided into two or three parts especially if you need a lot of procedures. This intervention is a combination of highly complex surgical procedures and is performed under general anaesthesia.
After the procedure is performed, you will need to spend a few days in the hospital. The recovery period after the surgery is of two to three weeks, most patients can resume daily activities starting with the second week.
Recovery after Post Pregnancy Surgery
The recovery period can be shorter or longer, depending on the complexity of the procedures performed. Following Dr. Kernohan's recommendations for post-operative care is essential for a speedy, uneventful recovery. Generally speaking, when more procedures are combined, the recovery period could be slightly longer.
Let's look at the rough estimates of the most common procedures performed during the this surgery:
Breast lift and/or Breast augmentation – Generally, the initial recovery period is of two to three weeks.
Liposuction – You can return to work within a few days, the recovery rarely takes more than a week.
Tummy tuck– abdominoplasty – You can get back to work in two weeks but have to wait eight weeks before starting to exercise.
What to Expect After a Post Pregnancy Surgery
Preparing in advance is the key to a smooth recovery. Start preparing a resting space for yourself at home. Make sure you have everything set up within arm's reach. You should have extra pillows and blankets to keep yourself comfortable. Stack up a few books and magazines for keeping yourself entertained. Arrange for someone to help you around the house and with kids for the first few days after you get back home.
Follow these tips along with all the instructions given by your surgeon:
Take all the medications given by your surgeon to get rid of pain and discomfort as well as prevent any infections.
Arrange for someone to drive you home on the day of the surgery as well as to help you around the house.
Take care of your drains, incisions and dressings as per the instructions of your surgeon.
Always visit your surgeon for all the follow-up appointments to ensure you are healing at a faster pace.
Follow the surgeon's instructions regarding sleep. Depending on the procedures, the surgeon will ask to sleep on your side or back.
Do not smoke or drink alcohol as it can hinder the healing process.
Rest as much as you possibly can and focus on eating healthy, balanced and home-cooked meals.
Wear compression garments as required by your surgeon.
Keep your incisions clean and dry at all times and look for the signs of infections.
Avoid exercising and lifting any heavy weights for at least 6 to 8 weeks post-surgery.
If you have fever, chills or notice any signs of infections, immediately contact your surgeon.
Risks and Complications Post Surgery
All surgical procedures entail risks and potential complications. Dr Kernohan will explain the risks and complications of the surgery in detail during your consultation. Visit the Risks of Surgery page for more information or the patient resources page.
How Much Is a Post Pregnancy Surgery in Sydney?
Post Pregnancy surgery in Sydney can cost you around $15,000 to $30,000 depending on the procedures you want performed, the hospital you choose and the experience & expertise of your surgeon.
Visit Dr Kernohan's surgery pricing page for more information.
Contact Dr. Kernohan's team now for an estimate of your surgery costs.
Will Medicare cover Post Pregnancy Surgery?
The surgery is partly cosmetic and can be partially reconstructive surgery. If you meet the strict criteria for medically necessary surgery you may be eligible for some Medicare cover and partial support from your private health insurance.
Medicare may cover a breast lift or breast reduction if you meet their criteria. There is also a possibility of medicare covering an abdominoplasty for post weight loss (Item 30177 now) or post-pregnancy (new item number in future). Visit the Medicare Item Number page for more information.
Funding Your Post Pregnancy Procedures
There are different payment options when it comes to paying for the surgery. Surgery Payment plans are available from Medical Finance companies.
Some patients are also able to have early release of their super fund on compassionate grounds for their surgery.
Make sure to ask for an all-inclusive quote so you have a clear idea of how much you will have to pay and when.
How to Find the Right Surgeon in Sydney
The key to a good and successful surgery eventually comes down to two things; selecting the right surgeon who you can trust completely and taking proper care of yourself after the surgery.
Here are a few things you need to look for in a top surgeon:
Make sure that the surgeon is FRACS and a member of the Australian Society of Plastic Surgeons.
Always check the experience and expertise of the surgeon; make sure that they have extensive experience in performing this surgery.
Make sure that the surgeon has the ability to operate in an accredited private hospital; it speaks volumes about the credibility of the surgeon. Many cosmetic surgeons are not accredited by hospitals and must use a day surgery or back room clinic.
Always ask to see before and after photographs so you have a clear idea of how your results will look like post-surgery.
Make sure you feel completely comfortable with a surgeon before booking the surgery.
Questions to Ask Your Plastic Surgeon
Asking the right questions during the consultation is very important. Some of the questions you should ask about the surgery are:
How many post pregnancy procedures have you performed in your career?
Are you involved during the recovery period?
How will you handle any complications during the surgery?
What makes me the right candidate for a post pregnancy surgery?
Can you share before and after photographs of your past clients?
What if something goes wrong during the surgery?
Is it possible to experience complications during recovery?
What procedures do you recommend to get rid of scars post-surgery?
Can you recommend me a recovery facility?
What are the payment options available?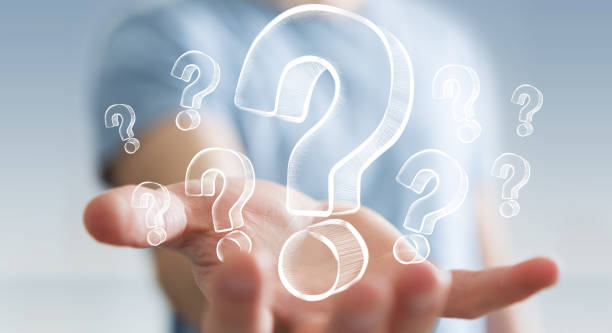 Post Pregnancy Surgery FAQs
Here is a list of frequently asked questions regarding this surgery:
What does a Post Pregnancy Surgery include?
A post pregnancy surgery typically includes breast implant, breast lift, tummy tuck– abdominoplasty, and liposuction.
How long does a Post Pregnancy Surgery take?
Depending on what exactly you are getting done, the entire procedure can take anywhere from four to six hours.
How many hours takes a Post Pregnancy Surgery?
It depends on what surgeries you are getting done as a part of the post pregnancy surgery. Generally, it can take anywhere from four to six hours.
Are all procedures done all at once?
It depends on the surgeon's recommendations and the procedures performed. In some cases, all the procedures are done at once while in other cases, the procedures are performed separately.
How long are you sore after this surgery?
A certain level of discomfort is to experienced for about two weeks after the surgery.
When is the best time to get post pregnancy surgery?
The best time to get this surgery is when you know your family is complete and you have no plans for having more children. If you still plan to have kids in the future, it is best to get the surgery done afterwards.
How do you get optimal results after a post pregnancy surgery?
Getting optimal results after this surgery is all about two different things- choosing the right surgeon and following their instructions closely.
Does a Post Pregnancy Surgery leave scars?
Yes, you will have scars after a post pregnancy surgery but they are generally well concealed. You can also opt for scar minimisation treatment at a later stage once you are fully healed.
Further Reading and Medical References