Upper Eyelid Surgery – Blepharoplasty Sydney for Saggy & Droopy Eyelids
An Upper Eyelid Surgery or Upper Blepharoplasty is a surgical procedure performed on your upper eyelids that can involve the removal of excess fatty tissues and trim loose skin.
Sydney Specialist Plastic Surgeon, Dr. Michael Kernohan is highly experienced with upper eyelid surgery and performs the intervention in Sydney's Southwest Suburbs and the Southern Highlands NSW.
PLEASE NOTE – If you want to be considered for Secondary or Revision Blepharoplasty (reoperation) – please submit Photos for assessment before booking your consultation.
CLICK to Download Dr Michael Kernohan Facial Rejuvenation Guide
Guide Facial Rejuvenation
Why Have an Upper Eyelid Surgery?
Your eyes play a very important role in making a great first impression.
Sometimes, the natural ageing process can also interfere with our vision as well. That calls for upper eyelid surgery.
Upper eyelid surgery is a good option for you if:
You want smoother, tighter skin around the eyes
The saggy eyelids interfere with your vision
The aim is to improve the symmetry of your eyelids
Benefits of Upper Eyelid Surgery
The top benefits of upper eyelid surgery are:
Improved vision and expanded line of sight
Refreshed appearance and an improved eye shape
Reduced skin irritation from the rubbing of skin
Fewer lines on the outer corners of eyes
Upper Eyelid Procedure
The upper eyelid surgery is performed under local anaesthesia and can take up to one hour. In modern times, the surgery has become less invasive, offers more skin/fat preservation, reduces post-operative side effects, and minimises complications.
Before the surgery, Dr Kernohan will mark out the incisions that follow your natural eyelid crease. This serves as a guideline for the removal of excess skin.
During the procedure, the surgeon will remove the excess skin and tighten the muscles. If needed, the redundant orbital fat will be excised/replaced. Then the cut edges are brought together and sutured. The stitches are absorbable so you don't have to worry about having them removed.
The incisions are usually well hidden and will heal within the next couple of months.
Recovery after Upper Blepharoplasty Sydney
Expect to have mild bruising and swelling around your eyes for at least 2 to 3 weeks. You also need to avoid wearing makeup for the first couple of weeks post-surgery.
Avoid wearing contact lenses for a couple of weeks. If you have issues with your vision, you can wear sunglasses. Make sure to go to the follow-up appointments to ensure everything is functioning well. If your surgeon has prescribed medication, make sure to take them.
Potential Complications of Upper Blepharoplasty
Complications associated with blepharoplasty are usually rare. Common side effects include swelling and bruising around the eyes which usually fade away in their due time. You might feel tightness when opening and closing your eyes. In certain cases, you might experience eye dryness.
To find out more about the risks and complications associated with upper eyelid surgery, check out Dr Kernohan's page.
At Home Care after Upper Eyelid Surgery
Here are a few tips that will help you care for yourself post upper blepharoplasty:
Make sure to wear dark sunglasses to protect your eyes from the light
Avoid wearing contact lenses for at least 3 weeks post-surgery
Do not opt for any strenuous activities until Dr Kernohan gives you a go
Rest as much as you possibly can. Sleep with your head in an elevated position
Do not drive until your swelling goes down and your vision becomes clear
Use a cold compress to minimise swelling and discomfort
Do not apply makeup or skincare products around the eyes for at least 2 to 3 weeks
Always visit your surgeon for follow up appointments
If you notice anything unusual or any signs of infection, immediately get in touch with your surgeon
Upper Eyelid Prices & Fees – How Much Is Upper Eyelid Surgery in Sydney?
When it comes to the cost of the upper eyelid surgery in Sydney, you can expect to pay around $5.000 to $13,000+. A smaller fee for the upper eyelid surgery is often charged either by an undertrained doctor or cosmetic surgeon with no hospital privileges or a surgeon with little to no experience. Your eyes are the first thing people see. This is the reason why the cost of surgery alone should never be the most important criteria when choosing a plastic surgeon to play out your intervention.
For more detail about how much is upper eyelid surgery in Sydney, check out Dr. Kernohan's pricing page.
Contact Dr Kernohan's team for a cost estimate or to schedule an appointment.
Funding Your Upper Eyelid Surgery
The exact quote for your upper eyelid surgery will be provided during the initial consultation. The cost really depends on the surgeon & facility you choose and your particular needs.
If you are getting it done for purely aesthetic or cosmetic reasons, it won't be covered by Medicare and you'll have to pay for it out of your pocket.
For more information about an upper eyelid payment plan for your upper eyelid surgery – visit the medical finance page.
Will Medicare cover Eyelid Surgery?
If the upper eyelid surgery is required due to medical reasons (if it interferes with your peripheral vision), you might get it covered by Medicare. Have a look at more detail about how and when Medicare covers plastic surgery costs.
When having problems with your vision due to droopy or sagging eyelids, you can visit an ophthalmologist. If they think that getting an upper eyelid surgery is a medical necessity, you may get a Medicare rebate to help cover the procedure.
What is the Medicare test for eyelid surgery?
You will need to visit an optometrist or ophthalmologist to undergo two visual field tests. This includes: one with the eyelid in its natural resting state and one with the eyelid taped up
Does Insurance pay for upper eyelid surgery?
If your ophthalmologist or eye surgeon has recommended upper eyelid surgery because it interferes with your vision and is considered a medical necessity, it might be partially covered by some health insurance plans, provided that you meet the criteria.
How to Find the Right Upper Eyelid Surgeon in Sydney for you
Are you getting the surgery done for aesthetic reasons? You can ask your doctor to refer you to a plastic surgeon.
Make sure that your surgeon has years of experience performing upper eyelid surgery. Always look at the before and after photographs of the past patients before making the final decision.
Ask your surgeon the right questions such as:
How many eyelid surgeries have you performed so far?
Will you be involved during the recovery phase?
How will you handle any complications?
What makes me the right candidate for the procedure?
Can you share before and after pictures of your patients who had the upper eyelid surgery?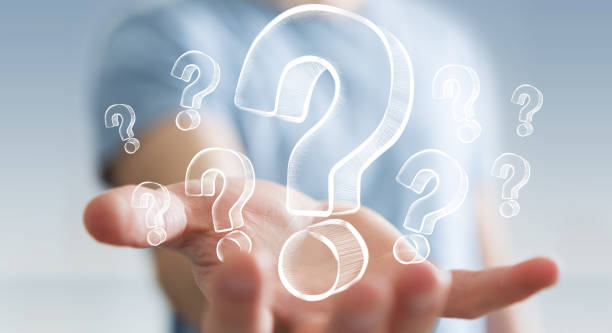 Upper Eyelid FAQs
Here is a list of frequently asked questions about upper blepharoplasty:
Are you awake during upper eyelid surgery?
Blepharoplasty can be performed under local anaesthesia. You can be awake during the procedure, but there will be no pain and discomfort.
What is excess eyelid skin called?
The excess eyelid skin is called Dermatochalazis.
How do I fix excess skin on my eyelids?
Eyelid surgery removes excess skin, repositions fat, and tightens the skin.
How do you know if you need upper eyelid surgery?
Upper eyelid surgery can benefit you if you:

Have puffiness on the upper lift
Are dealing with fine lines and wrinkles
Have drooping skin on the upper eyelids
What is a good age for upper blepharoplasty?
There is no real age requirement for upper blepharoplasty. Most people who get eyelid surgery done are in their 30s or older.
What kind of doctor should I see for upper eyelid surgery?
If your eyelid is affecting your vision, you can visit an ophthalmologist first. However, if you are getting it done for aesthetic reasons, you'll need to see a specialist plastic surgeon.
What causes hooded eyelids?
Hooded eyelids are a combination of genetic and age-related changes in eyelids, underlying fat, muscle and bone.
Can plastic surgery fix hooded eyes?
Yes, hooded eyes can be fixed with upper eyelid surgery.
How long after blepharoplasty will I look normal?
The side effects of the surgery such as swelling and bruising often subside after the first week or two.
Can you see after upper eyelid surgery?
If the droopy eyelids mess up your vision, you will be able to see clearly after the upper eyelid surgery.
Can I drive home after eyelid surgery?
The recommendation is not to drive by yourself until you have stopped taking pain medication and you are not dealing with blurry vision.
Can you fly after eyelid surgery?
You should avoid flying for at least three weeks after eyelid surgery.
How long does blurred vision last after blepharoplasty?
Your vision returns to normal in about 2 to 3 days after blepharoplasty.
What is the best treatment for hooded eyelids?
Blepharoplasty is the best treatment for hooded eyelids.
Can you get eyelid surgery on one eye?
Yes, you can get eyelid surgery on one eye.
How long does it take to recover from upper eyelid surgery?
Most people can return to their usual activities within the first week or two after the surgery.
Is upper blepharoplasty safe?
Yes, it is regarded as a safe treatment when performed by an experienced plastic surgeon.
How soon can I wear makeup after upper eyelid surgery?
You'll have to wait for 3 to 4 weeks after eyelid surgery before wearing makeup.
What are the most common types of eyelid surgery?
The following are the main types of eyelid procedures:
Upper Eyelid Surgery: This is ideal for people who have sagging skin, excess fat, and extreme puffiness on their upper eyelids
Lower Eyelid Surgery: This type of surgery benefits people who struggle with excess skin and bags underneath their eyes
Upper & Lower Eyelid Surgery: This surgery is done to simultaneously improve the appearance of your upper and lower eyelid
Further Reading and Medical References about Upper Eyelid Surgery